Rear Differential
After the tranny incident I decided to finish up the rest of the drivetrain with the rear end...
I picked up a used 40,000 mile Grand National 8.5" posi rear from Chris over at
www.ckperformance.com
...
Chris builds some nasty overdrive tranny's for people. For the street and for the track. Check him out.. My good neighbor Robert who is a mechanic for
FedEx
boxed my old control arms with a kit I bought from
www.hrpartsandstuff.com
... I also bought a set of poly bushings, Monte SS springs,
Bilstein
shocks and a complete brake overhaul and brake lines from www.classictube.com...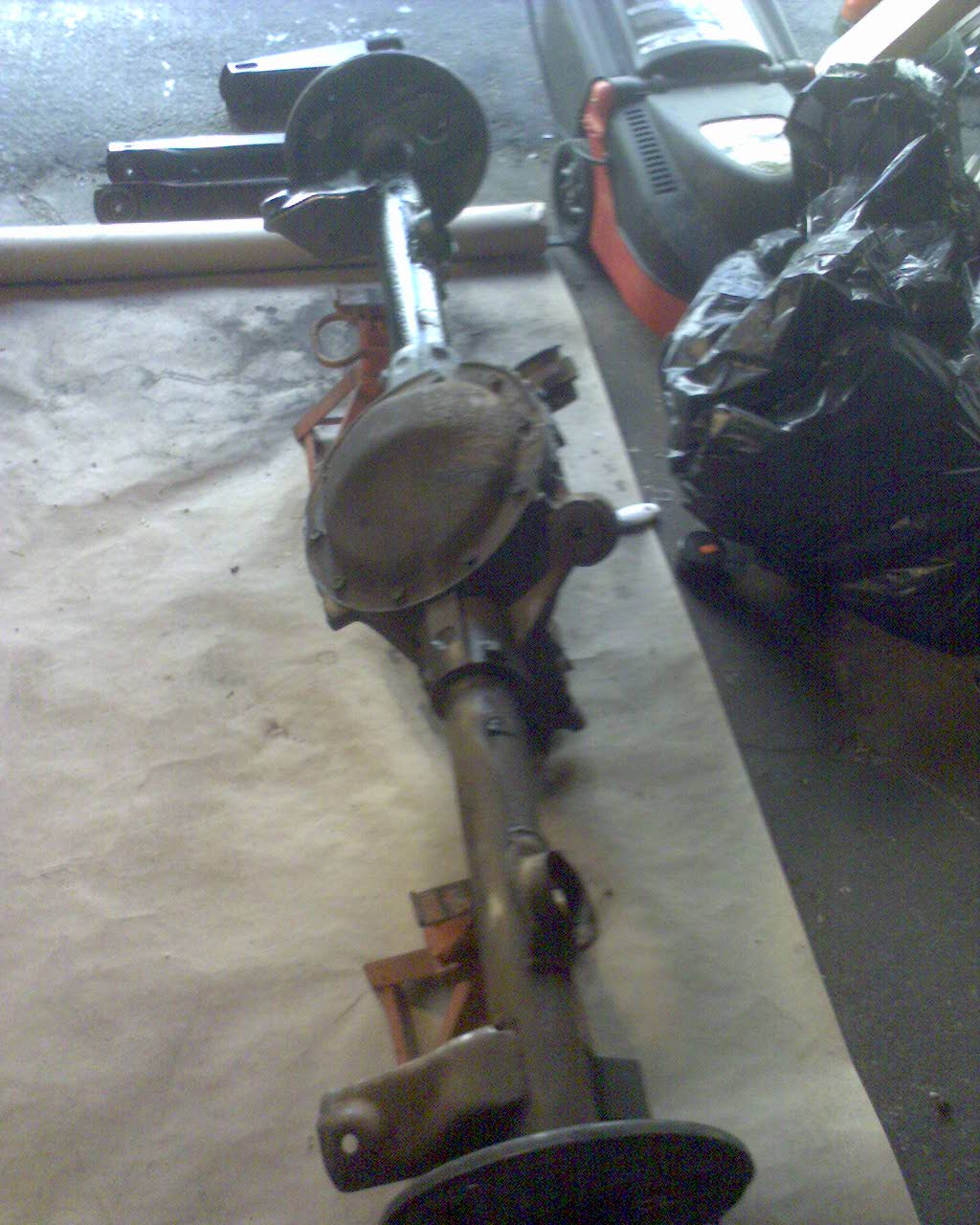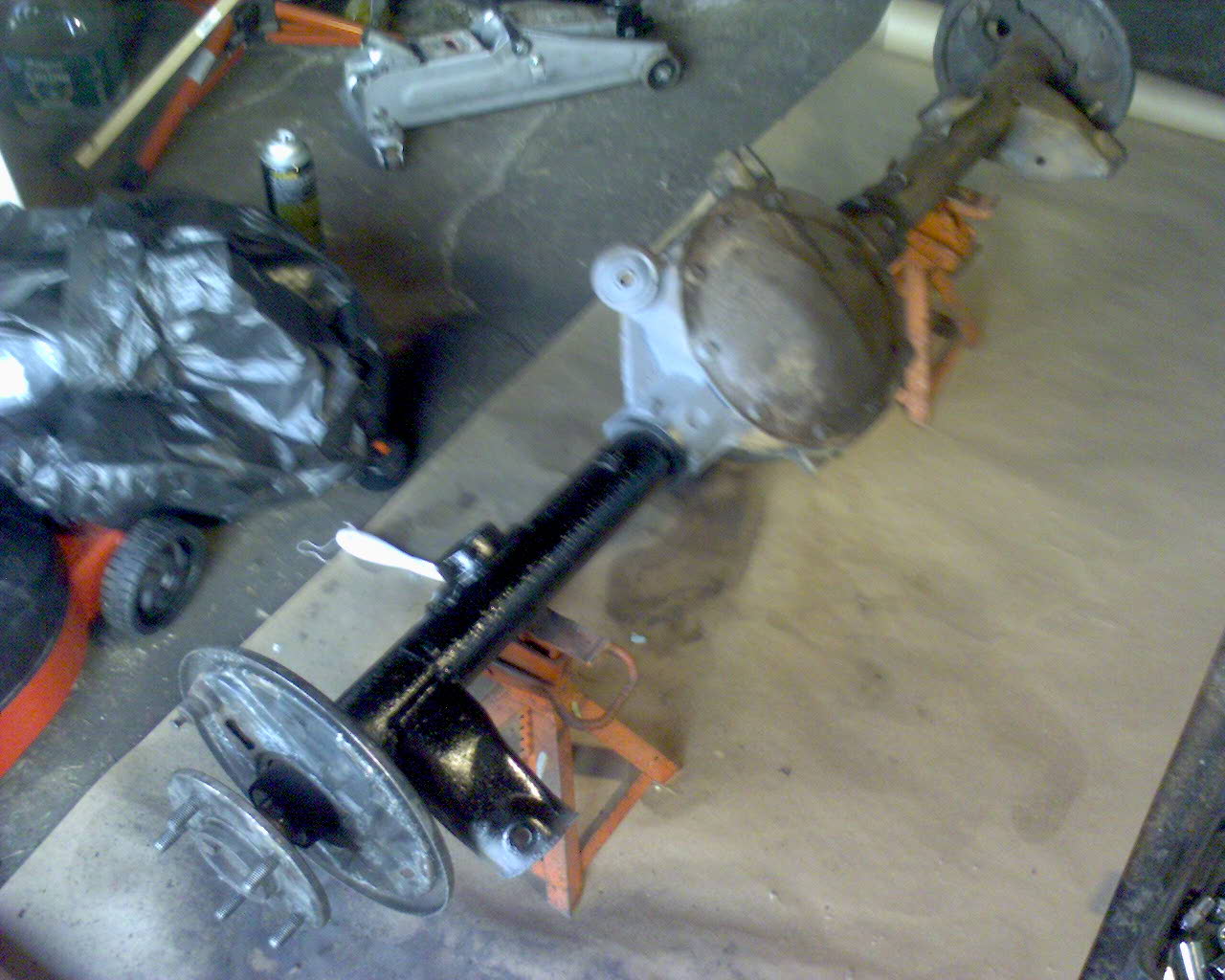 This is shortly after I picked up the rear from Chris' shop. As you can see I started cleaning it up and prepping for install...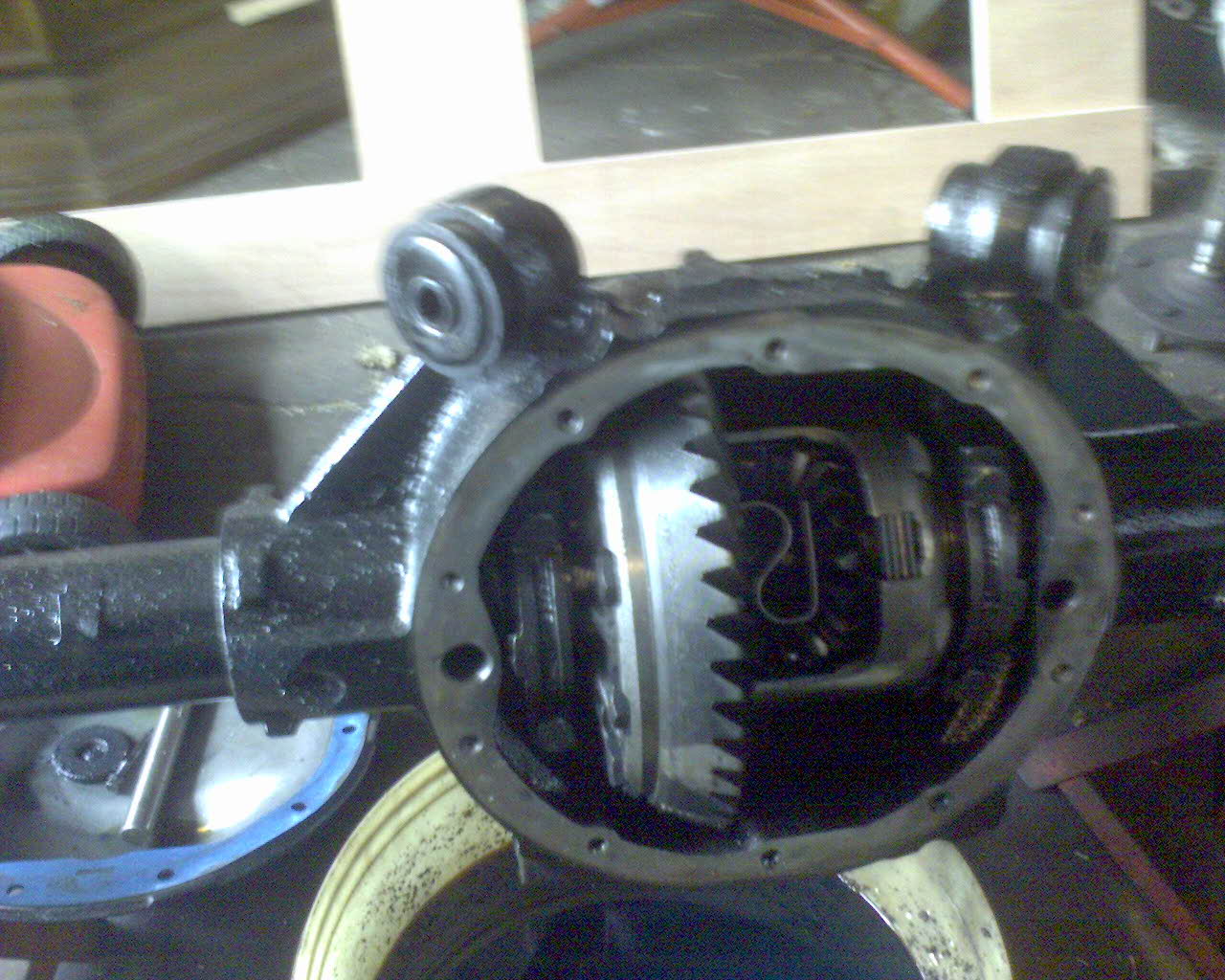 Here you can see the posi unit.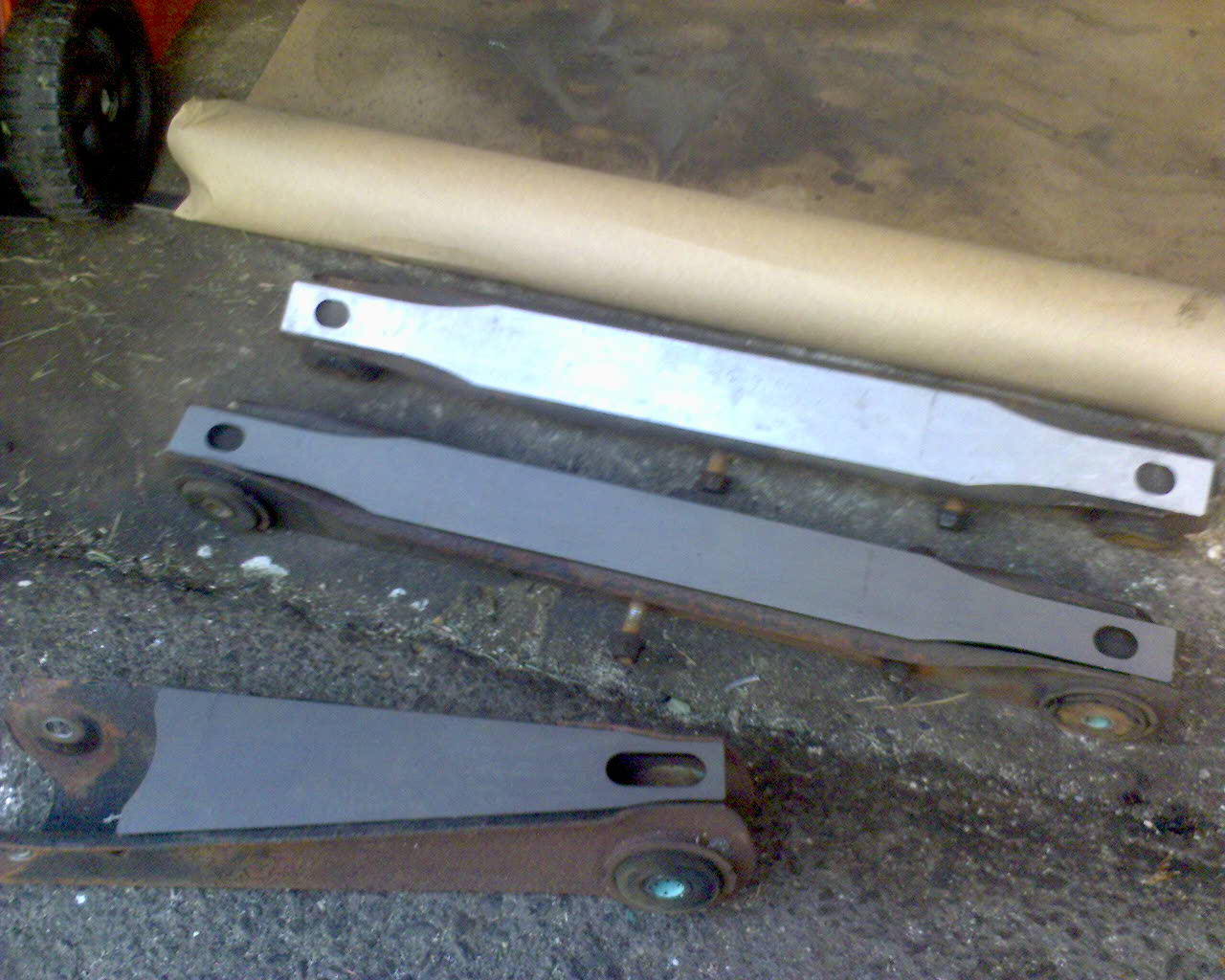 Above is the boxing plates from
www.hrpartsnstuff.com
. They are really nice pieces and fit perfectly. My friend Tom is doing his control arms the same way...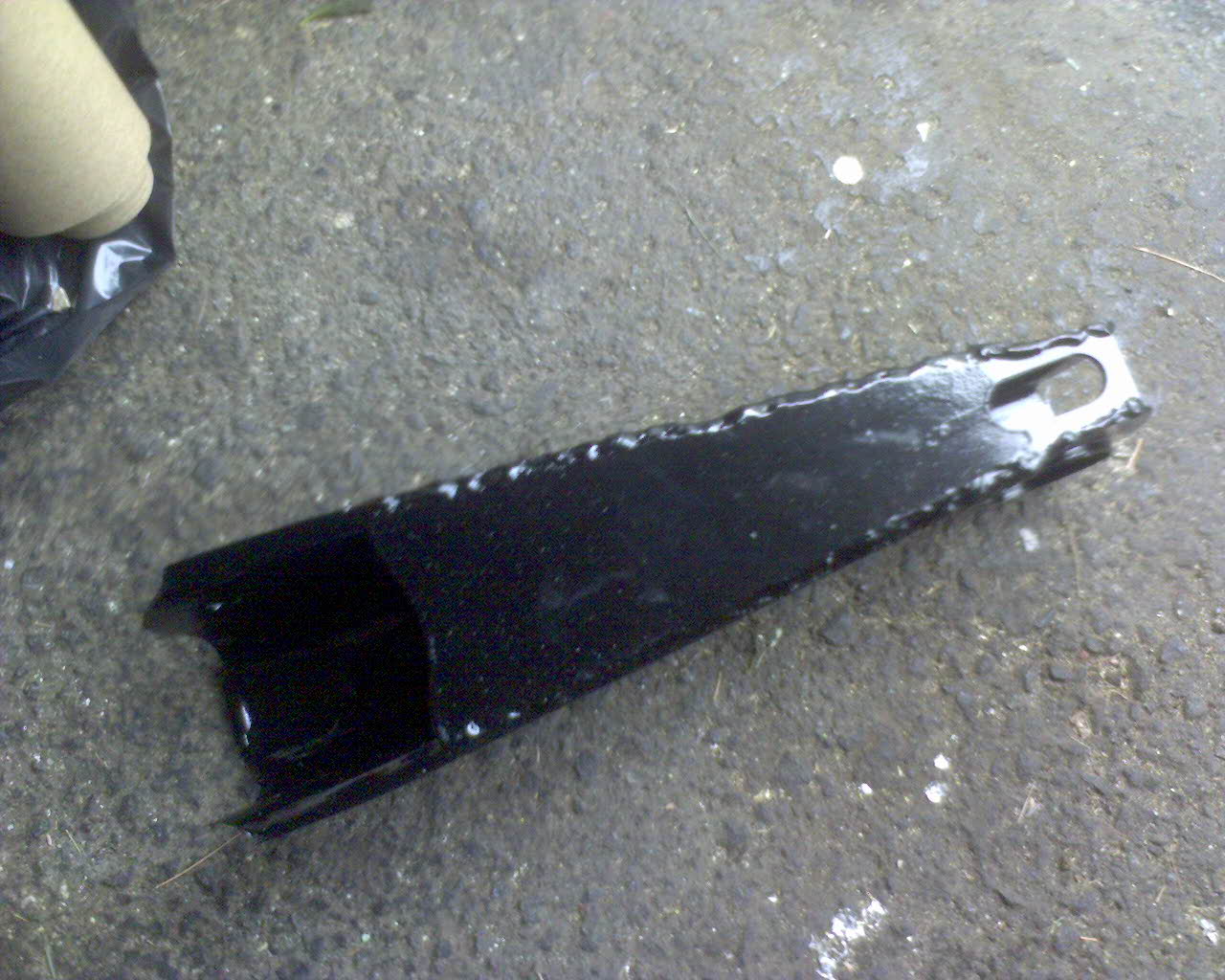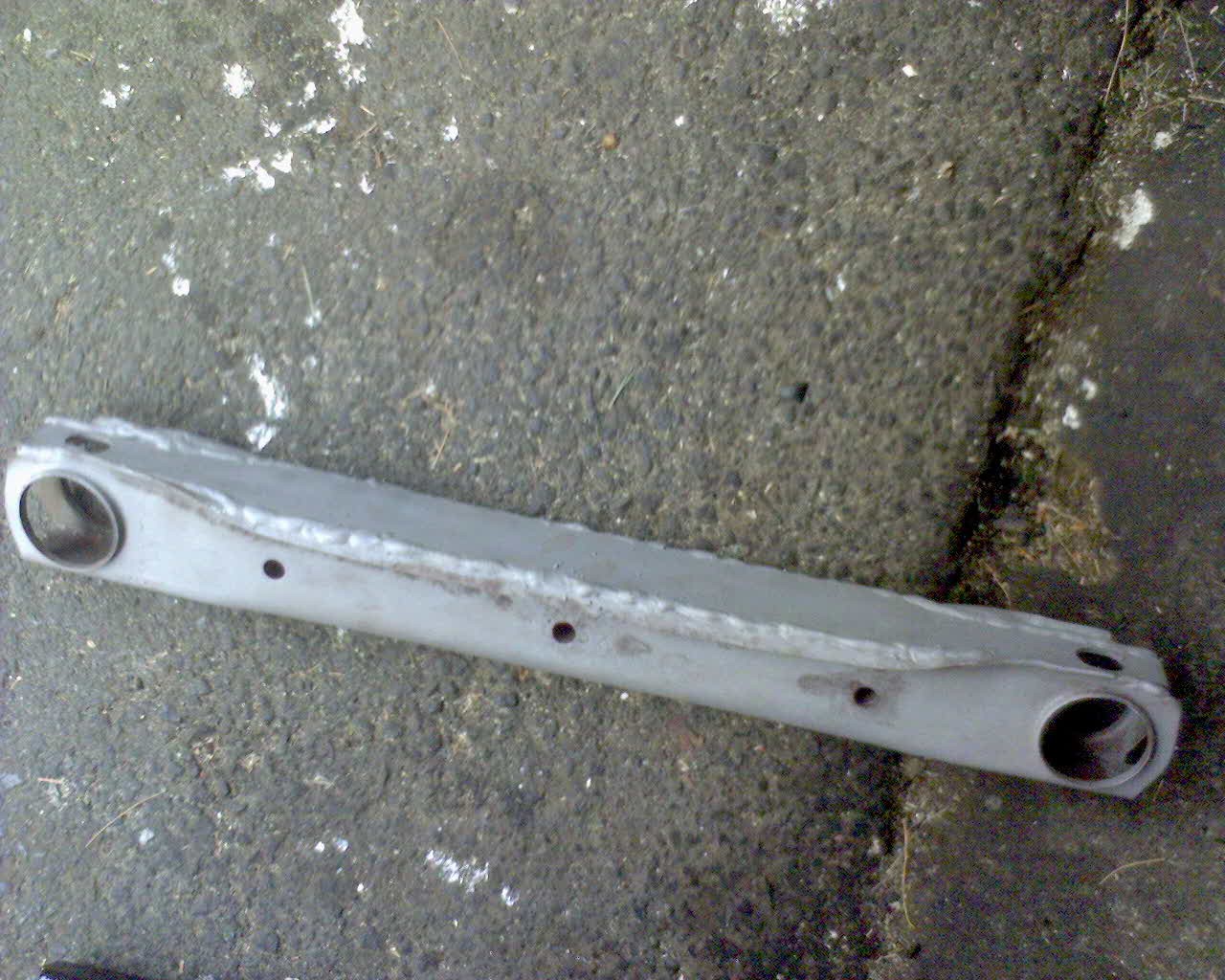 Here you can see how the control arms are progressing... At this point you wouldn't believe how solid they are. Drop a stock control arm on the floor and then one of these and you will definitely hear a difference...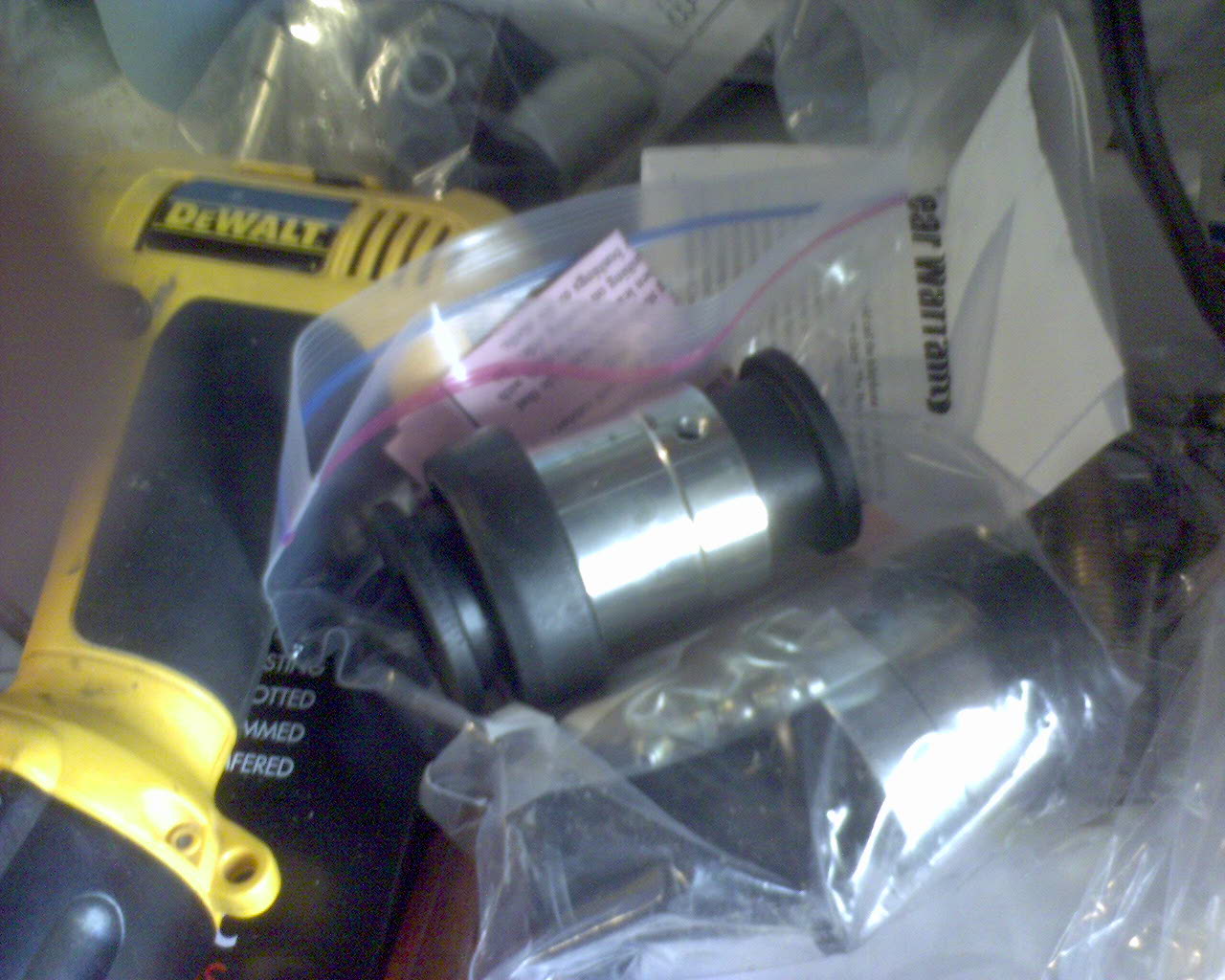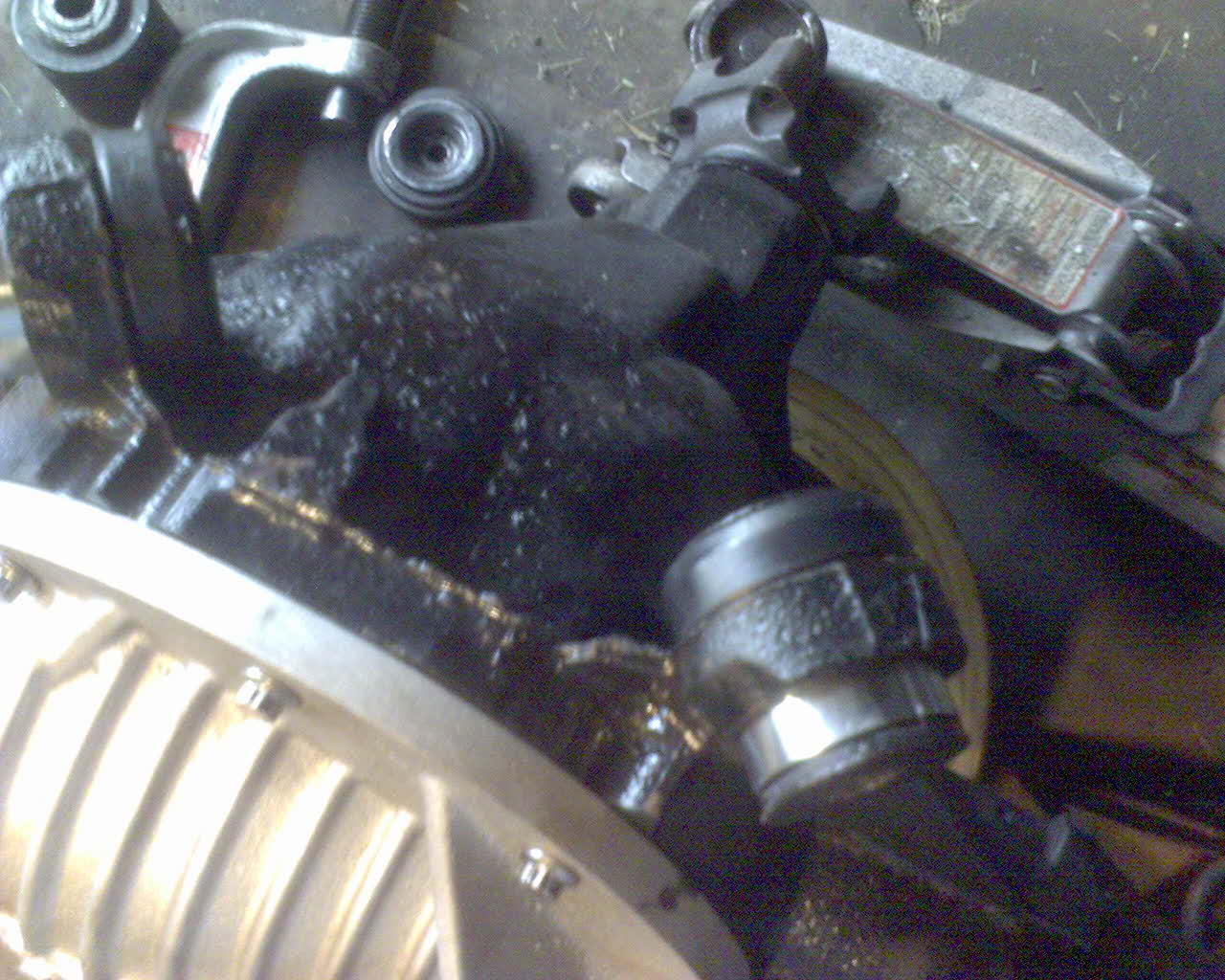 These are the bushings from
www.hrpartsnstuff.com
. They are really nice quality...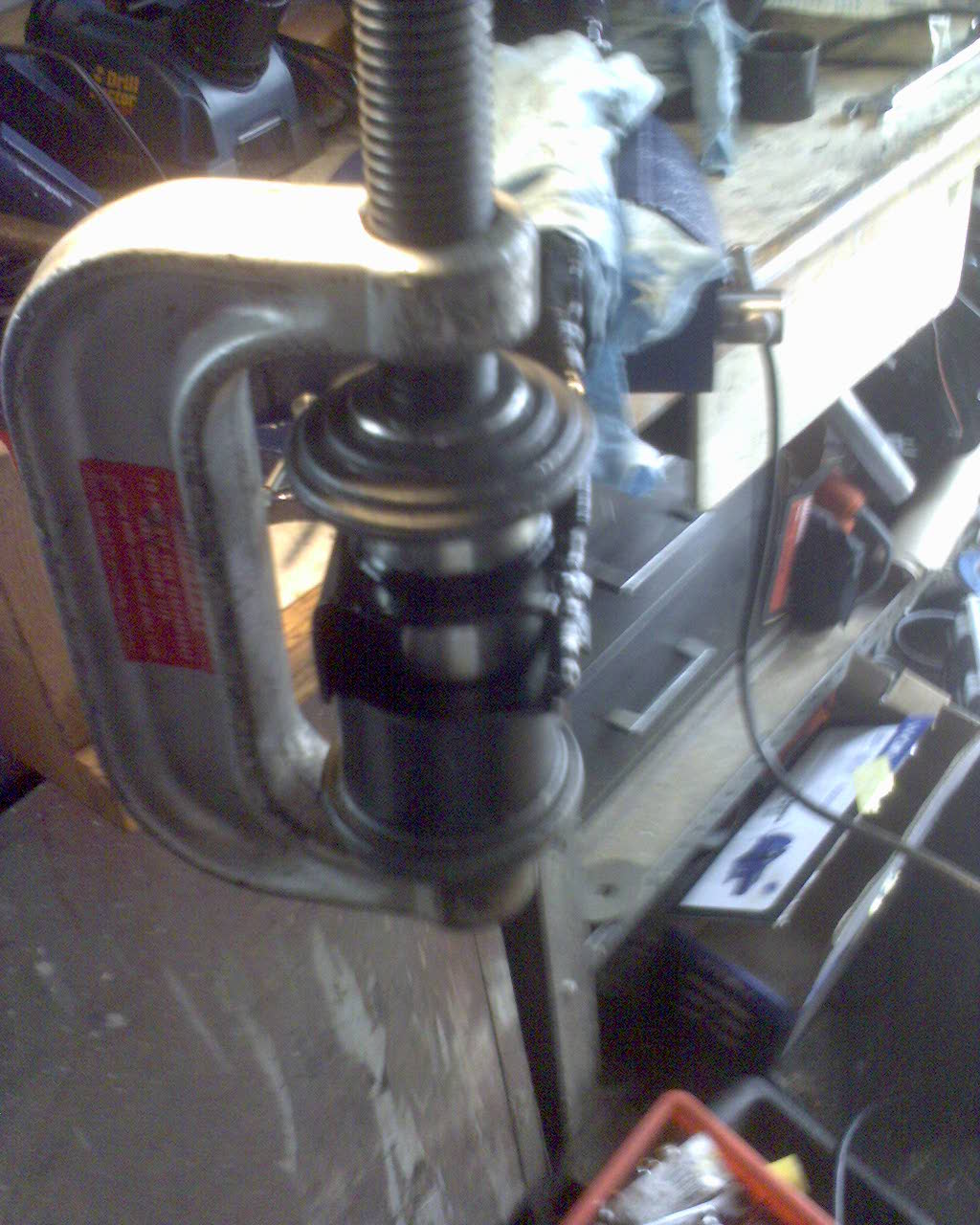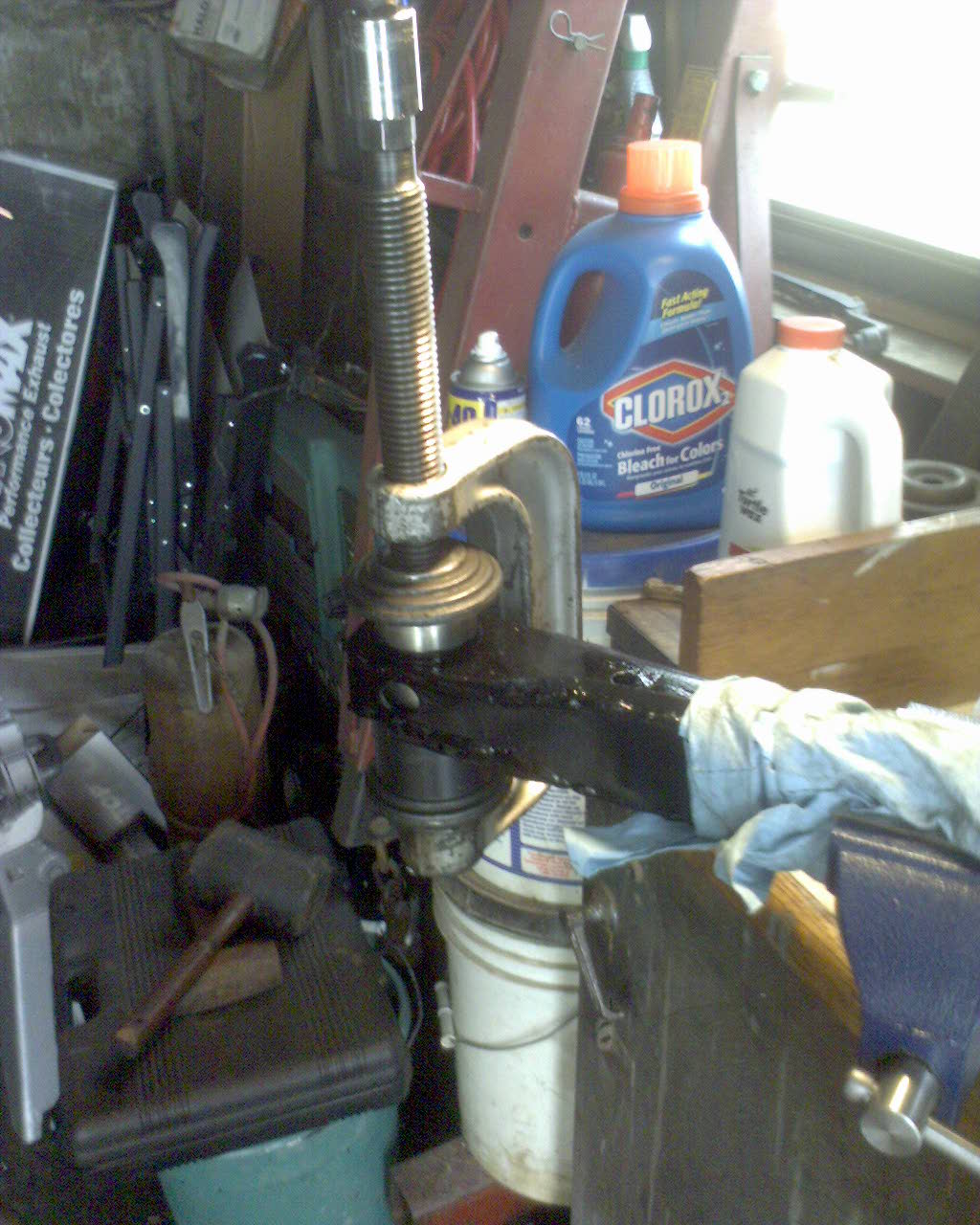 Here I am installing the bushings into the finished control arms... It's good to have the right tools...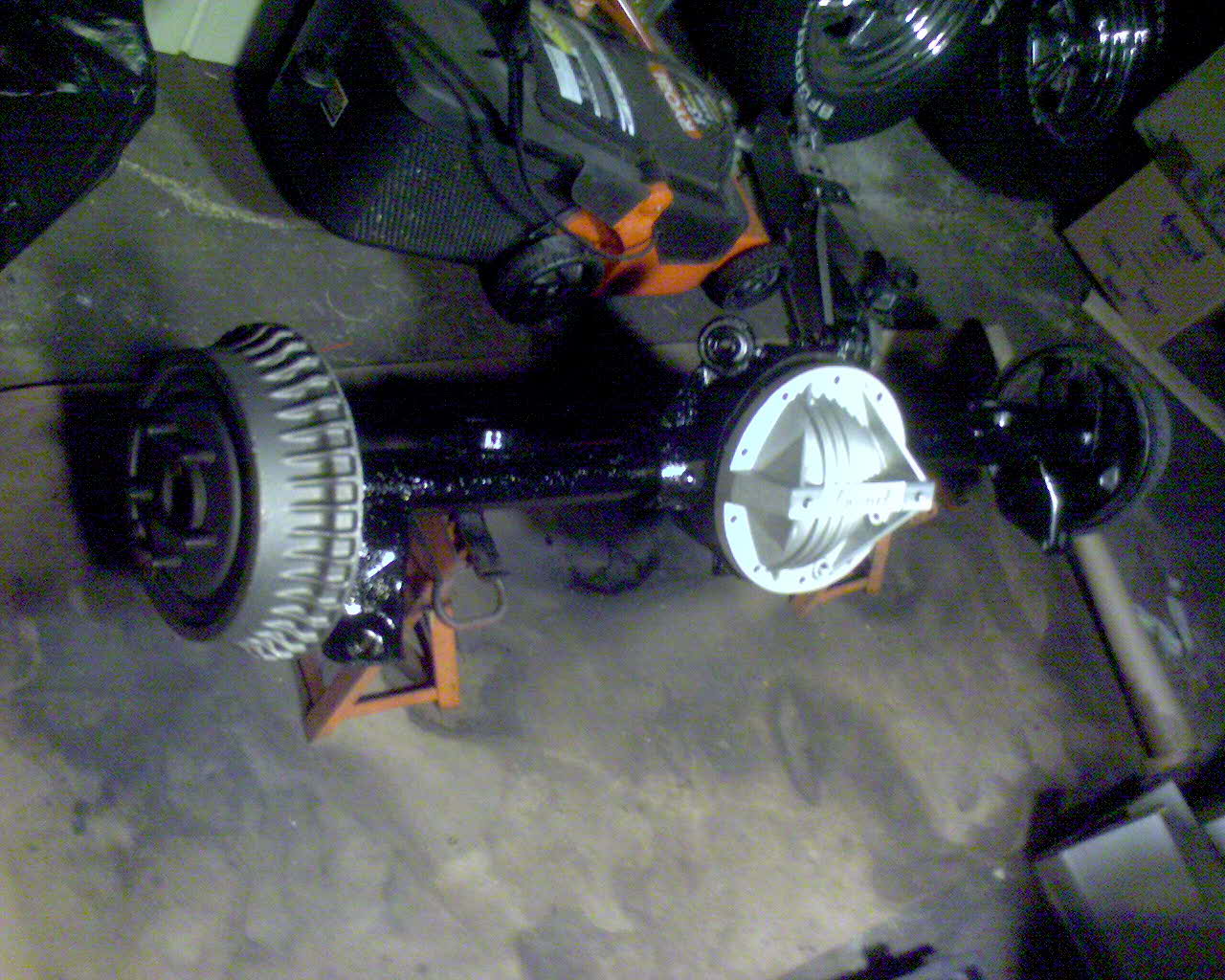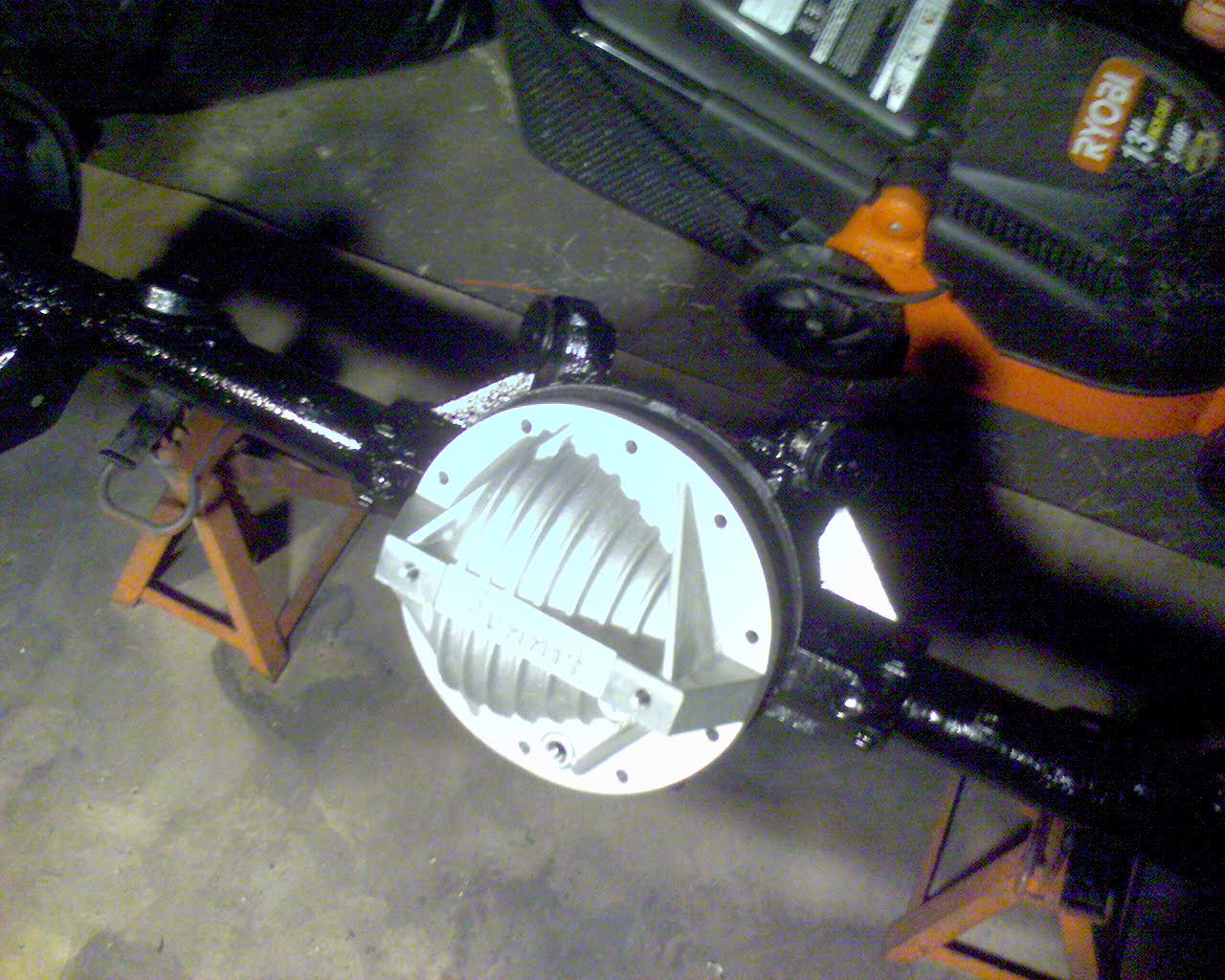 Here is the rear almost finished with the
Summit Racing
rear differential cover I bought. You can also see the new rear drums. I also replaced all brake hardware.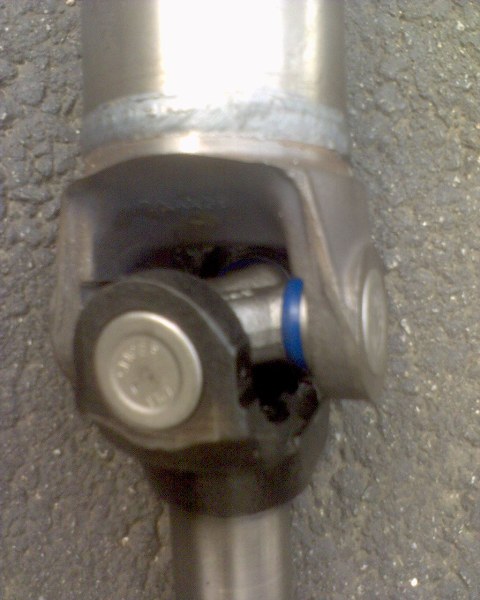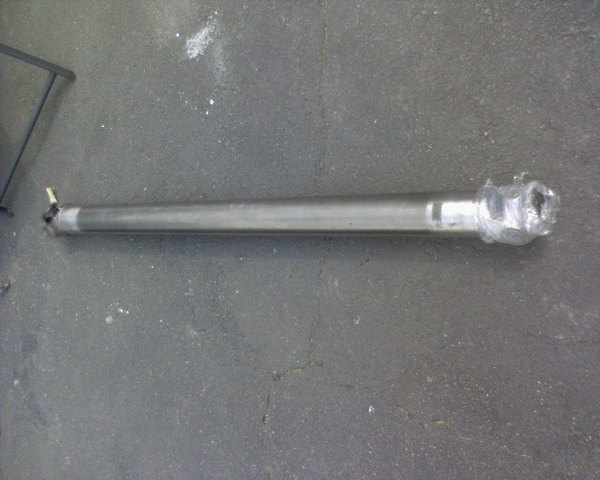 Since the driveshaft is .99" shorter than the one I was using I had to get myself a new driveshaft... This one is from K&N Driveline in Brooklyn... It's nice solid piece with Spicer u-joints...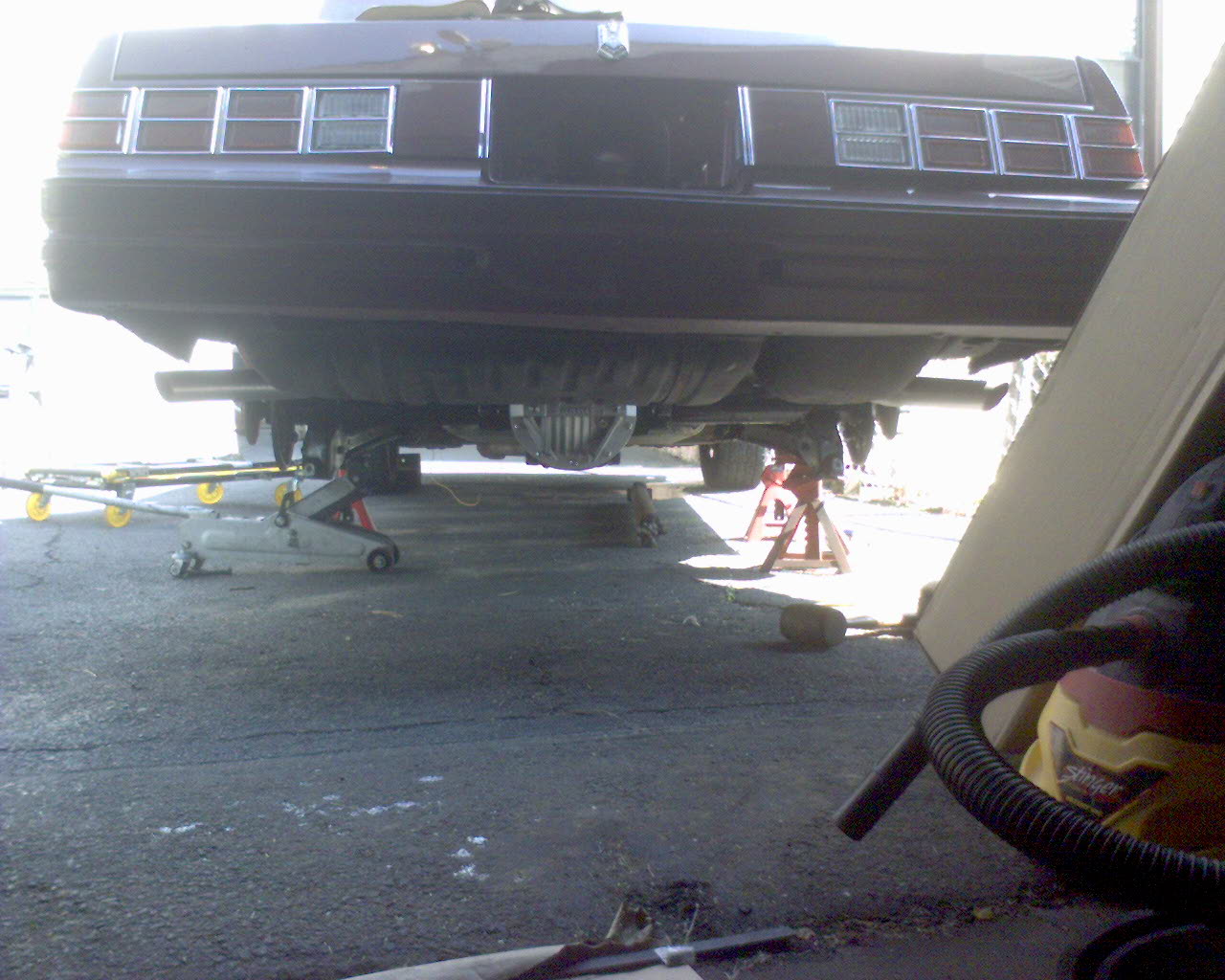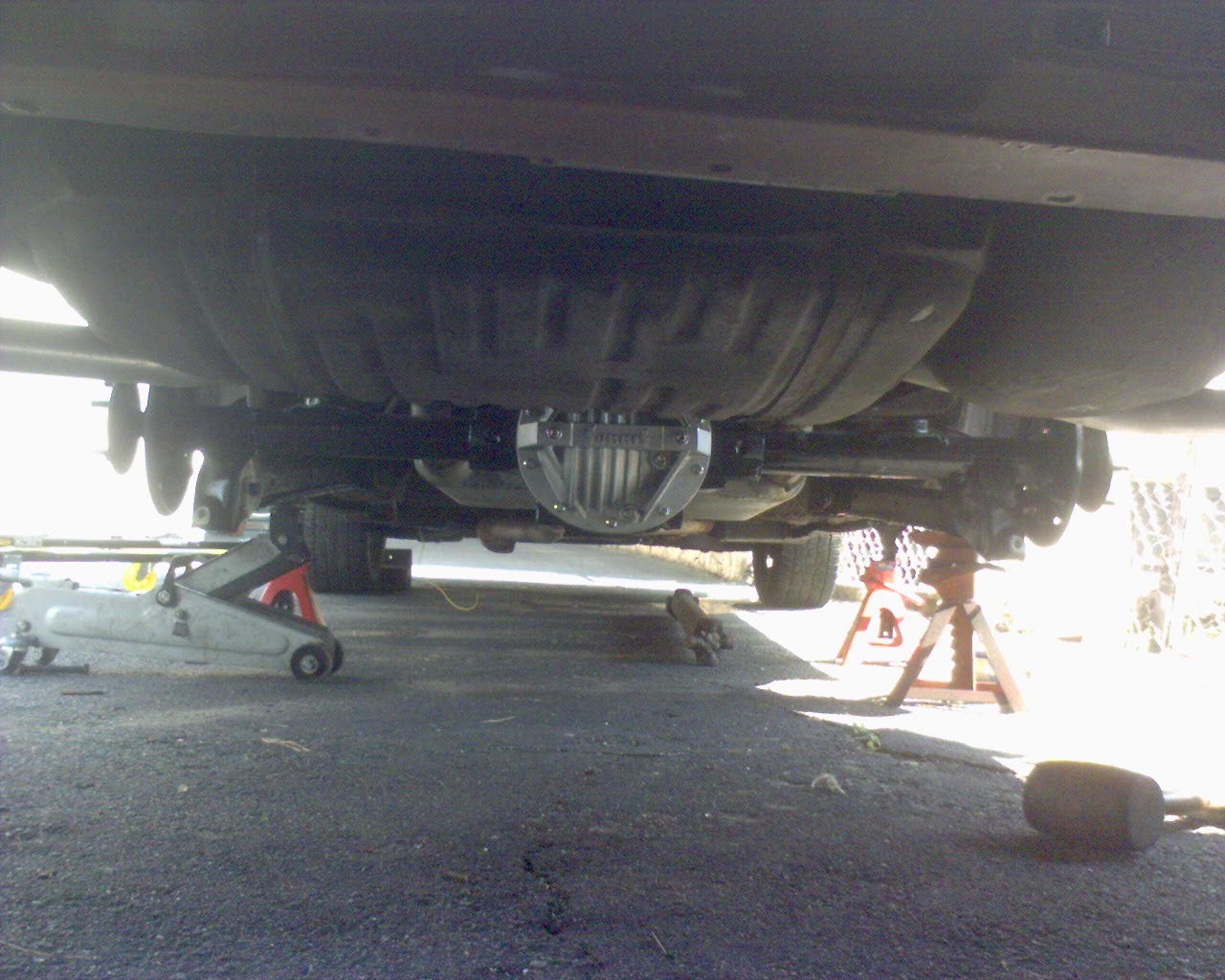 Here is the rear finally installed under the car... It's not easy doing this by yourself but you have to do what you can...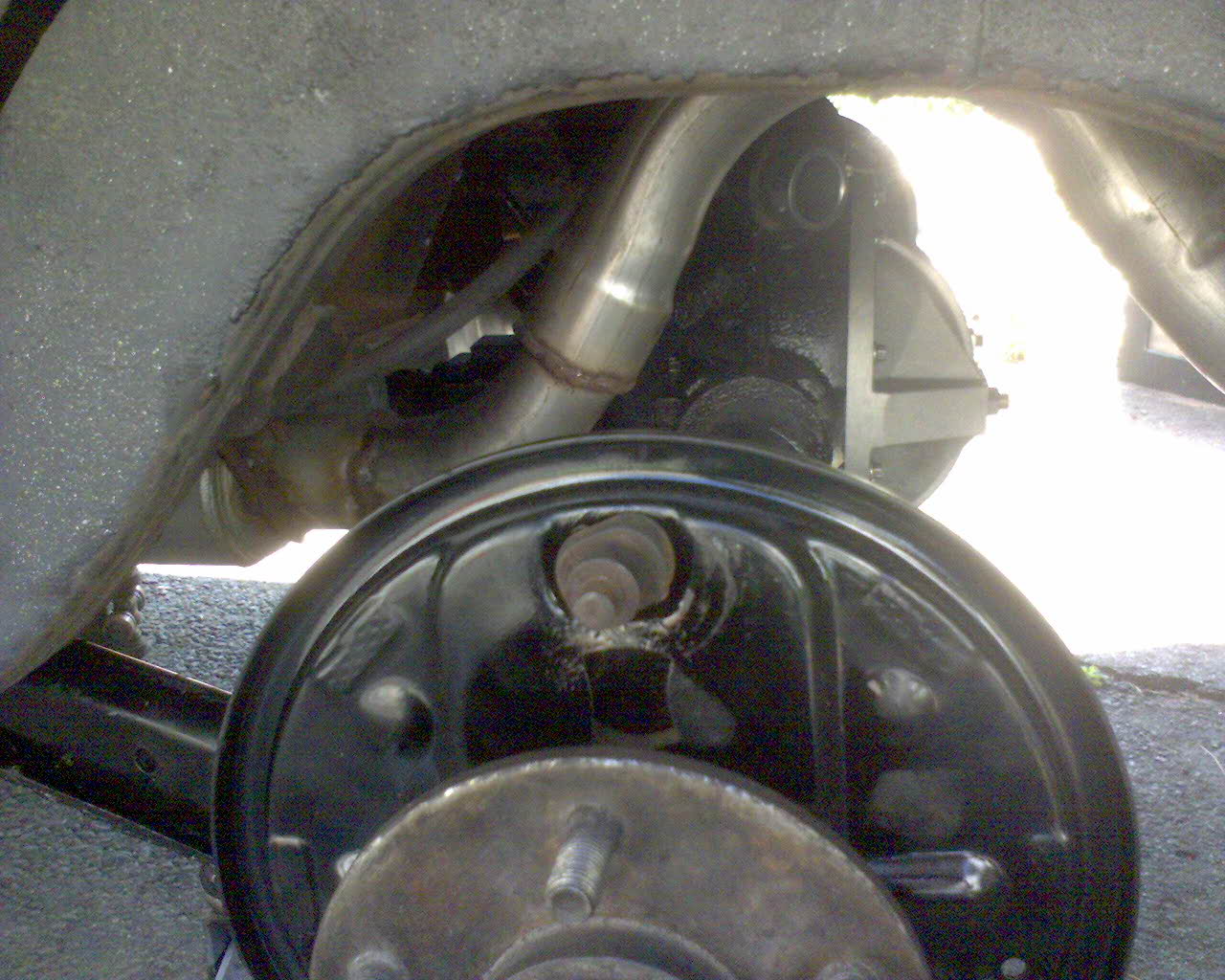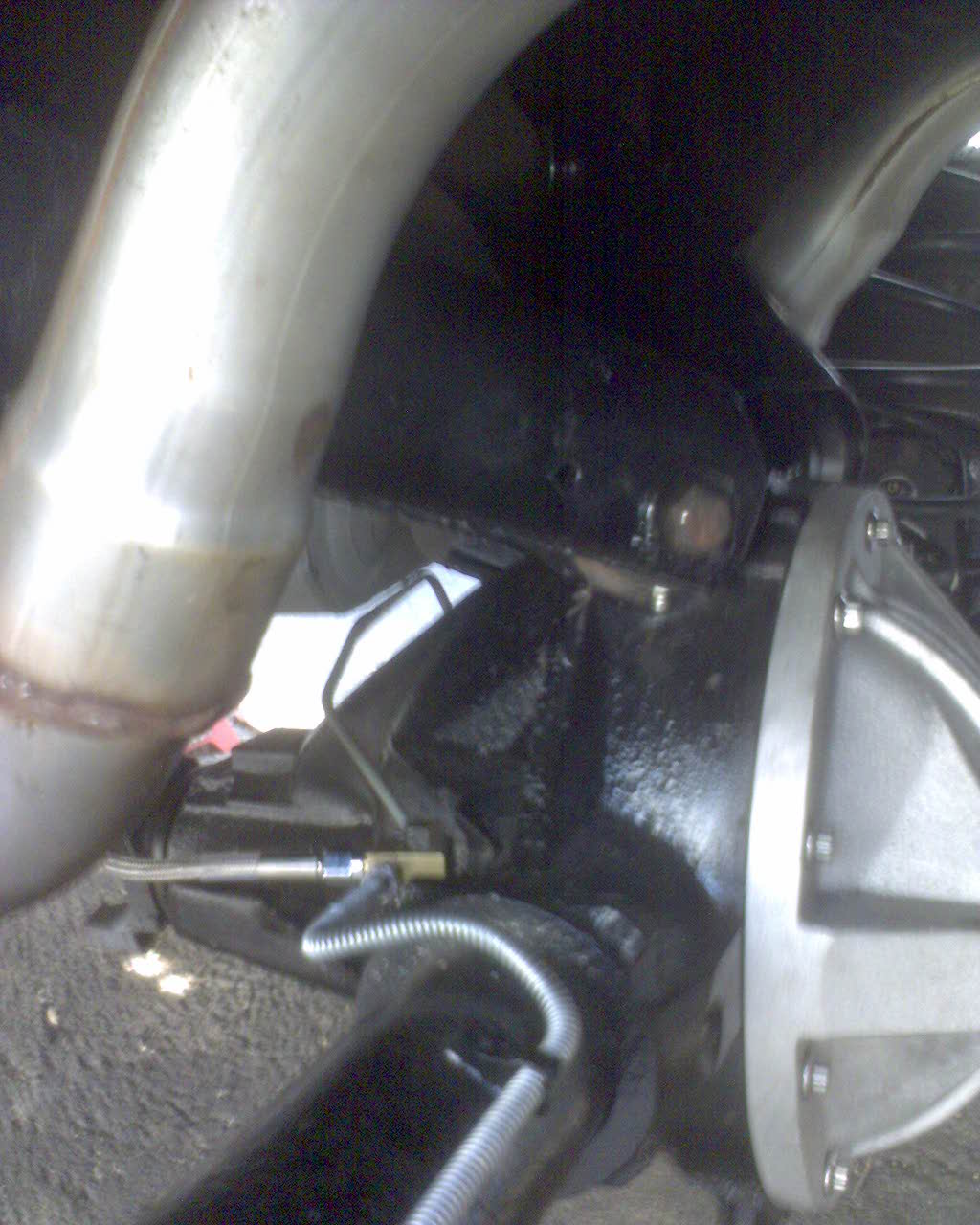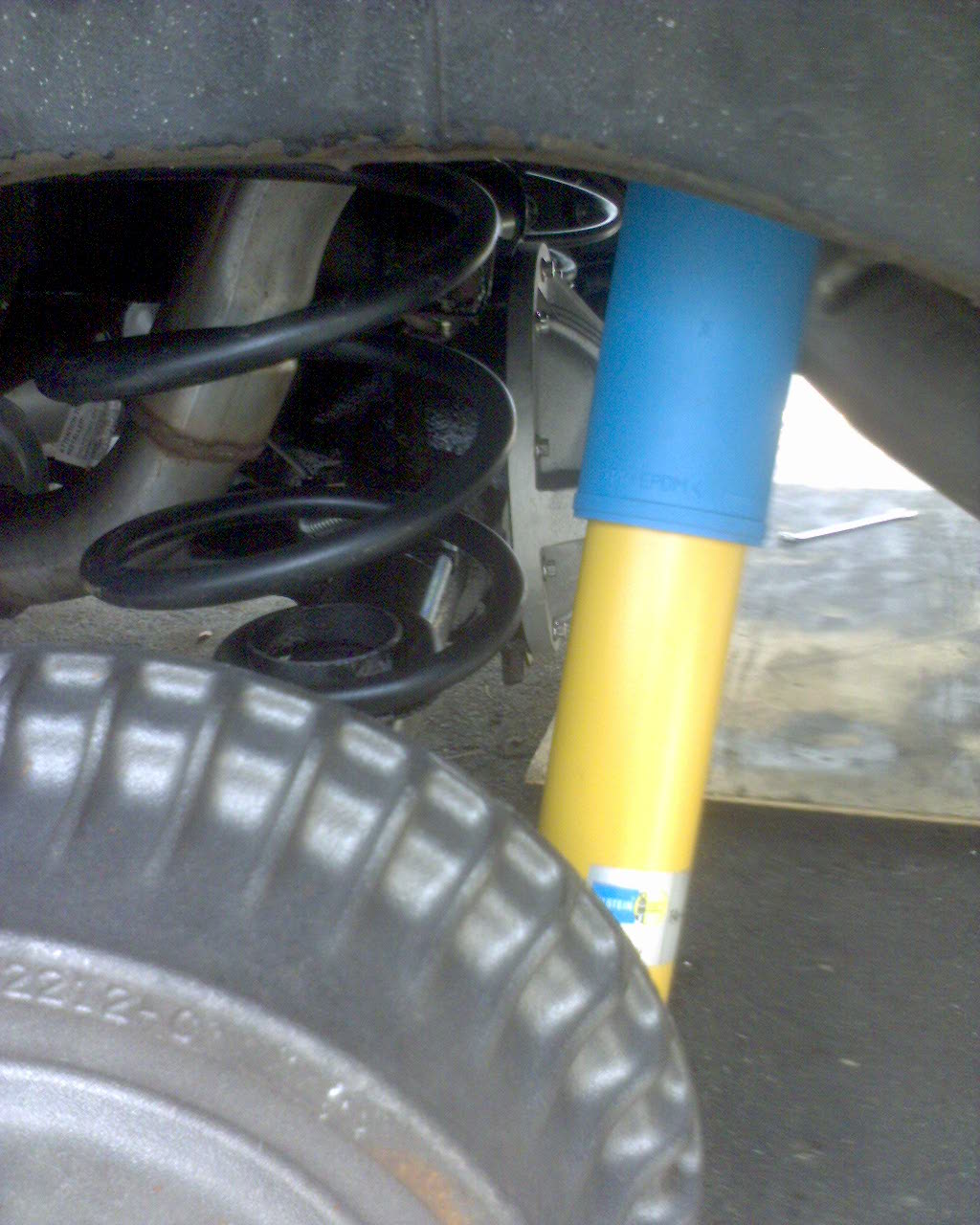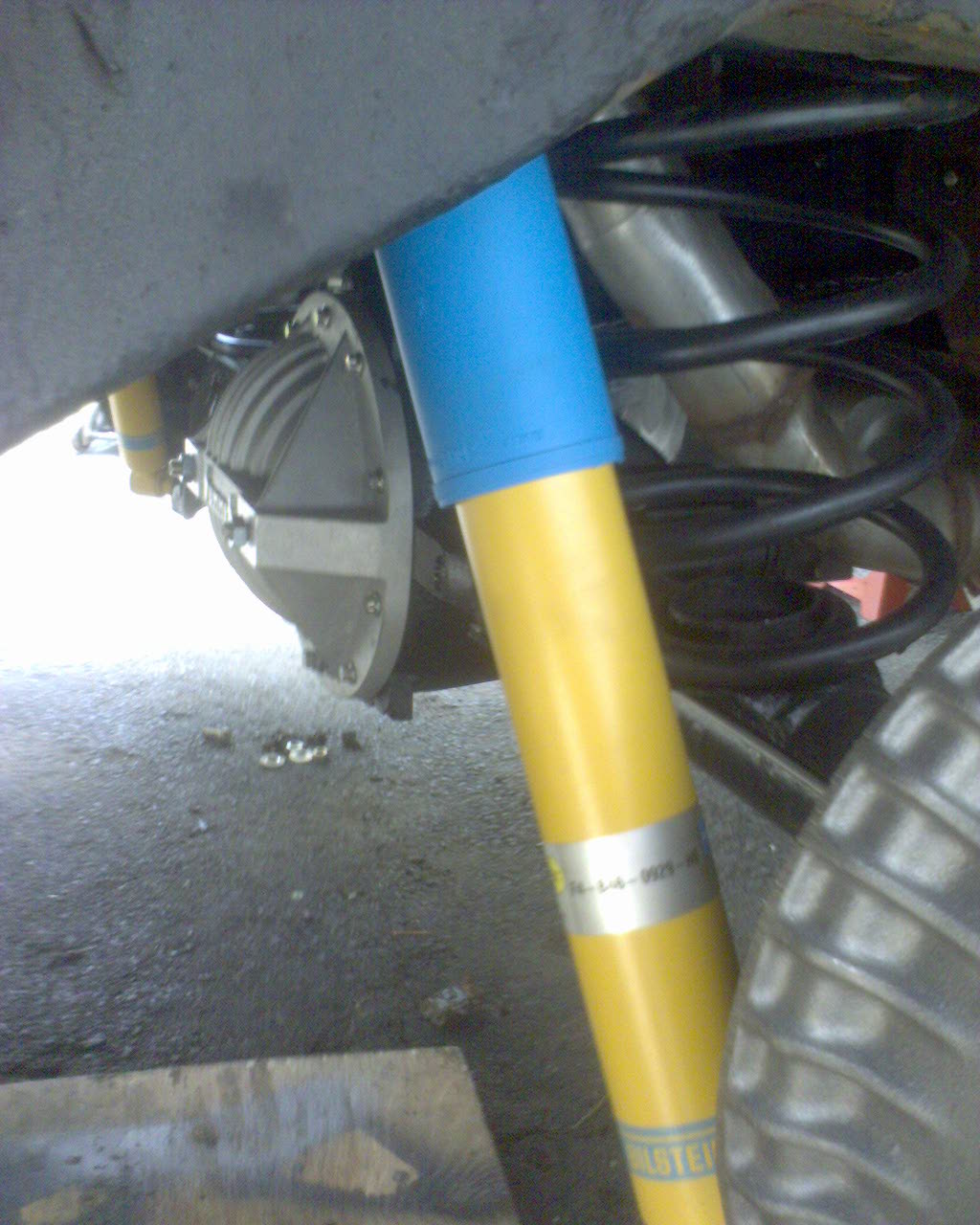 Here you can see the rear in with the brake lines and new
Bilstein shocks
going in..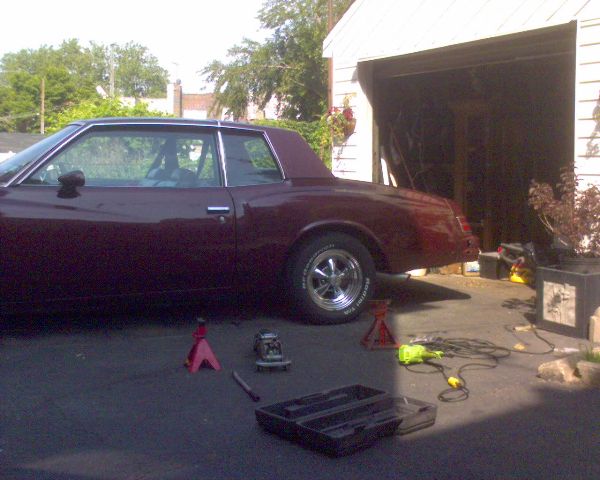 Here you can see the ride height after the install... Not much difference..
Well that's all folks... The results of this rear install can be seen on the front page...
All I can say is WOW! I should have installed this sooner... Going from lame ass 2.29 gears with overdrive to 3.42 gears with overdrive is like night and day...