Here's my baby!!!!!!!! It's a 1987 Monte Carlo SS Aerocoupe. As if you couldn't tell from the title!
She was purchased on March 17, 1988 from Williams Chevrolet on Long Island, NY. This is one of 6,052 Aerocoupes produced in 1987 of which 200 are T-top cars, like mine, or so they say...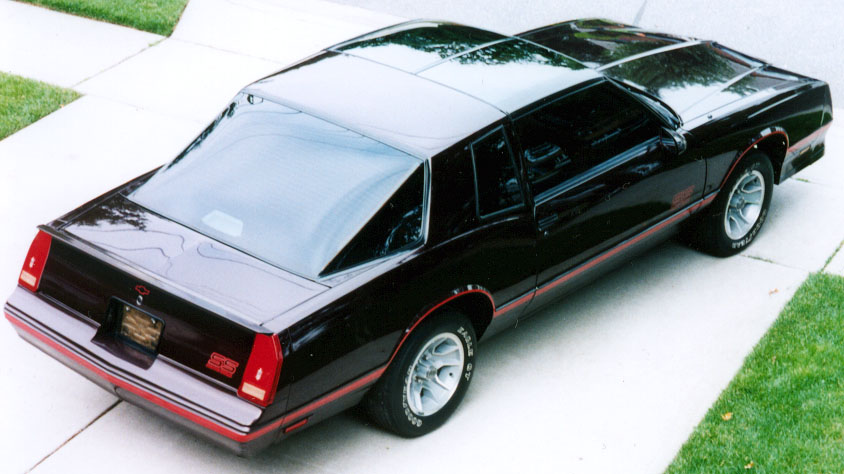 The car has a 305 H.O. linked to a 200-4r with a 3.73 limited slip rearend. As far as options go, it's loaded: buckets, p/w, p/d, a/c, console w/shifter, lighted passenger vanity mirror, remote mirrors, rear window defroster, equalized cquams cassette stereo, maroon on maroon with red & orange stripes and T-tops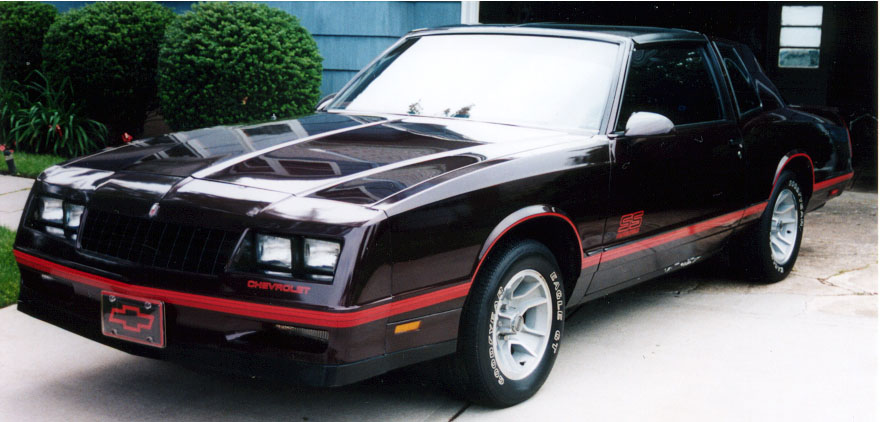 Now the added features, which aren't many. I installed an engine cooler from a 1986 Vette, a B & M tranny super cooler, Hypertech Stage II chip (to solve the downshift problems), K & N and tint. These cars were made so that Chevrolet could use the design for

racing.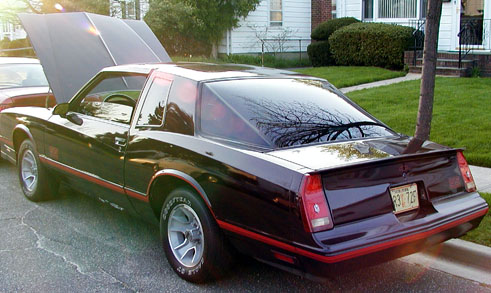 This car is a 32 thousand mile original paint car. It also has the original Eagle GT's. Most of the miles were accumulated on the highway and it was originally a daily driver. I am the original owner. She has been awarded 1st place in 1989 and two runner-ups in 1990 and 1991, at Moroso Park, West Palm Beach, Florida in the Monte Carlo class.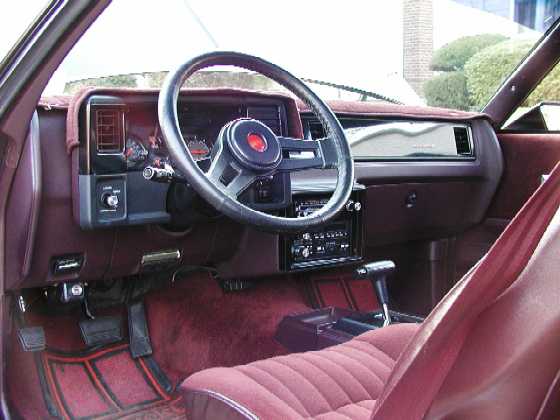 No, this car did not come with the red stripes on the dash. I have the original mats in the trunk .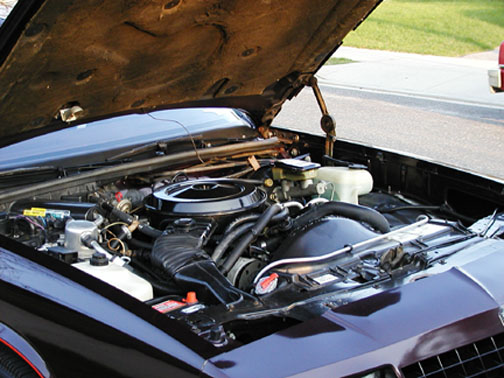 These cars should have had a T.P.I.!!!!!

View My Guestbook
Sign My Guestbook