Transmission Drama!!!!
I have gone through a number of transmissions in this car... The first casualty was the GM Metric TH200 transmission. This lasted pretty good behind the fresh transmission but it started puking tranny fluid from time to time and had to go... Next up was a tried and true TH350 transmission. This lasted the longest but let me down the hardest! During the trip to Monte MadneSS 2005 the current tranny decided it didnt' want to go through the Lincoln Tunnel to the Monte Madness show down in Delaware and this is what happened...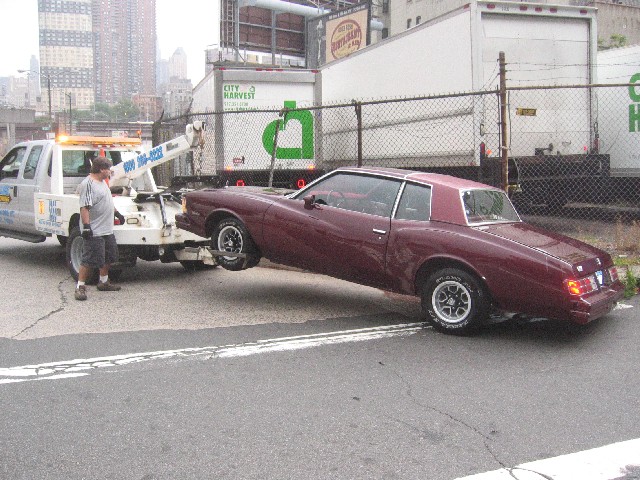 Coming around the corner to the tunnel the radiator decided to fail and let anti-freeze into the transmission and damn my tranny was smokin big time... Below you can see the red tranny fluid puked on the ground... This was not a good day for me and this car! I was about to send it packing...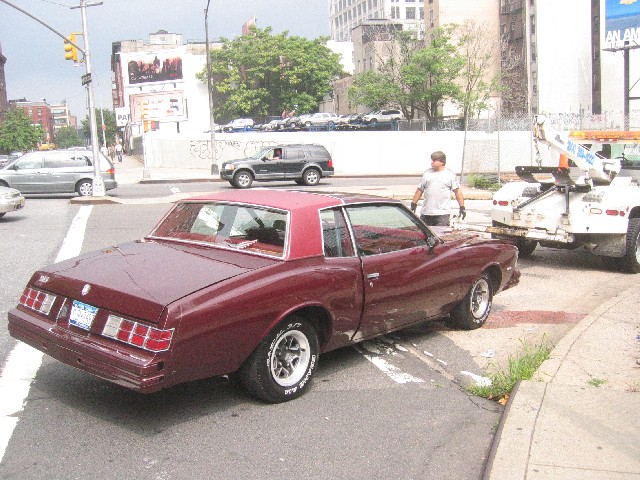 After this incident I went home and got my trusty Toyota and drove down to Monte MadneSS and still had a good time...
After Monte MadneSS I went about the task of locating a transmission. I was looking for a 200r4 overdrive trans. to stick in here... I had a custom crossmember...

And I was able to pick up a good CZF Monte SS overdrive transmission from G-Body Shoppe Joey in Brooklyn I also bought a
ProTorque
converter 1800-2400 stall... I then had it installed by Joe over and Limberg Automotive who is a drag racing mechanic at heart... He did a good job on the frame extensions that had to be welded in and everything else...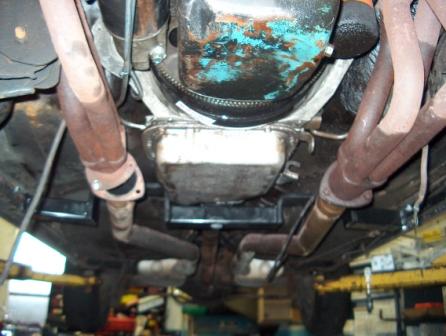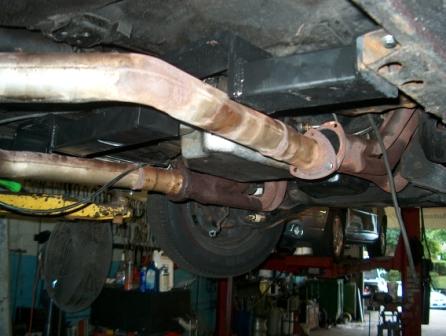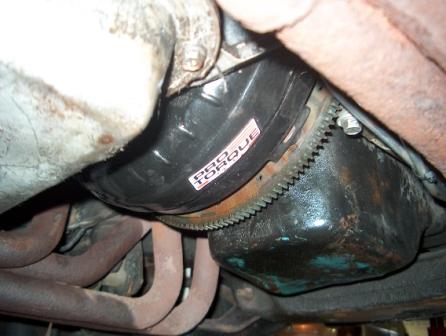 This is the welded in frame extension...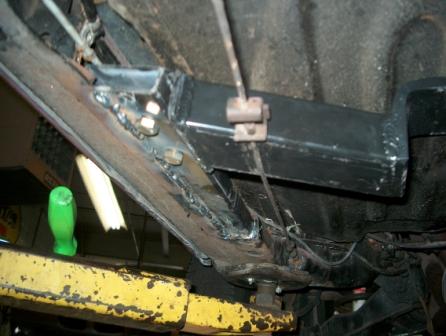 These are the lines to the new transmission cooler. No more putting the cooler lines into the radiator. I learned a hard lesson here... Do yourself a favor and get an external tranny cooler.